M-Venture and Taste Tours announce new partnership.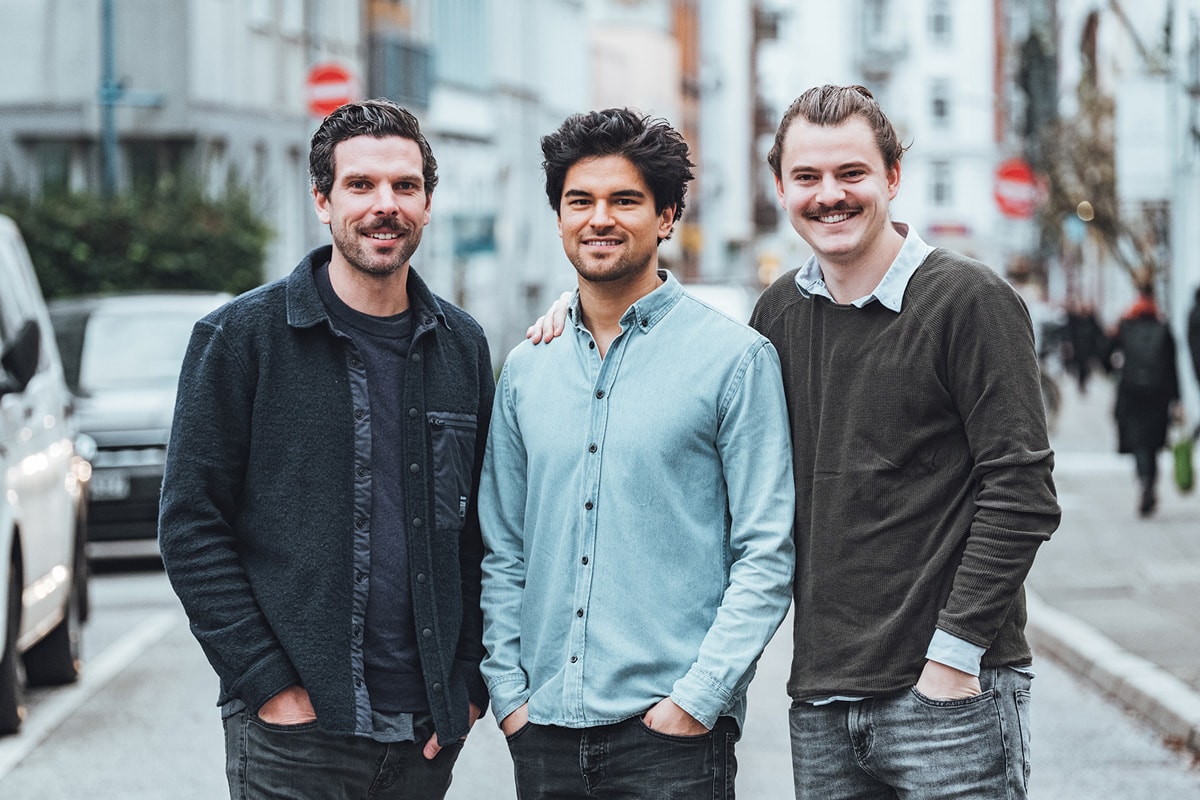 Picture Taste Tours (from left): The founders of Taste Tours Steffen Körtje, Patrick Kosmala and Malte Steiert
M-Venture's new investment partner is Taste Tours
Taste Tours provides premium food tours to culinary hotspots
M-Venture, the innovation and investment unit of Mast-Jägermeister SE, works to support the Best Nights mission
Wolfenbüttel, 09 December 2019. M-Venture launched a new strategic partnership with an investment in the Hamburg-based startup Taste Tours. As the investment unit of Mast-Jägermeister SE, M-Venture pursues the mission of giving young adults the best nights of their lives. This same idea guides the premium food experiences delivered by Taste Tours: in four hours, tour-goers touch down at four of the hippest restaurants or bars in a city. The tour experience includes meeting new people and some unforgettable experiences: "In our minibus, we take up to seven guests on a real food safari. At each stop, we offer more than just tasty bites – we treat our guests to a behind-the-scenes glimpse and share the stories of the individual restaurants.", explains Patrick Kosmala, Co-Founder of Taste Tours. From established culinary stand-outs to promising new locales or trendy bars, the tours offer the perfect night out for foodies.
"With Taste Tours, we have found yet another partner that is a seamless fit with both our mission and the Jägermeister brand. We are on the same wavelength when it comes to new creative ideas for Taste Tours and we are looking forward to a very exciting collaboration", emphasizes Christoph Goeken, Managing Director of M-Venture.
Taste Tours got its start in September 2018, when three entrepreneurs, Malte Steiert from Foodguide App UG, Patrick Kosmala from Geheimtipp Media GmbH and Steffen Körtje from Waterkant Touren GmbH & Co. KG launched the concept. Originally, the culinary tours were created exclusively for Hamburg, but as soon as 2019, the startup already expanded its portfolio to include Munich, Cologne, Berlin, and Frankfurt – and Düsseldorf will be next. This successful expansion strategy will also continue in 2020 when other European metropoles such as Amsterdam, Vienna, Zurich, London, Prague, Warsaw, Barcelona, and Lisbon will join the growing roster of Taste Tour countries. And further ideas are on the table, as Patrick Kosmala explains: "With the support of M-Venture, we want to become the number one address for premium food experiences in Europe. And we plan to grow our portfolio. From specially organized culinary discovery tours to a platform for food workshops, we want to offer it all in the future."
Furthermore, Taste Tours not only provides a premium experience for its guests. The company also supports on-trade partners. By opening their doors to Taste Tours, bars and restaurants stand to gain new regular customers and become part of an exclusive network – where they can capture the interest of influencers and media who report on Taste Tours. The food experience experts at Taste Tours also feature their partners in marketing tools such as Foodguide, as well as Geheimtipp and social media channels.